Escalation Block allows you to plan how a customer will be transferred to other support channels if the case is not possible to be resolved by a bot.
Each escalation contains:
Bot message - to communicate to the customer what is happening
Escalation methods

Send an email: Enter the email address of the agent or support department the ticket should go to. For example, your support email. The email would be sent from virtualassistant@ultimate.ai
Forward to an agent: You can select the department where the chat should be escalated to. Default Department is the transfer department you entered in Settings > Chat Platform > Integration Parameters.
Custom Escalation: This does not escalate towards a specified endpoint. It acts as a way to add a label for analytics purposes to mark escalation traffic to another location, such as webform, hotline.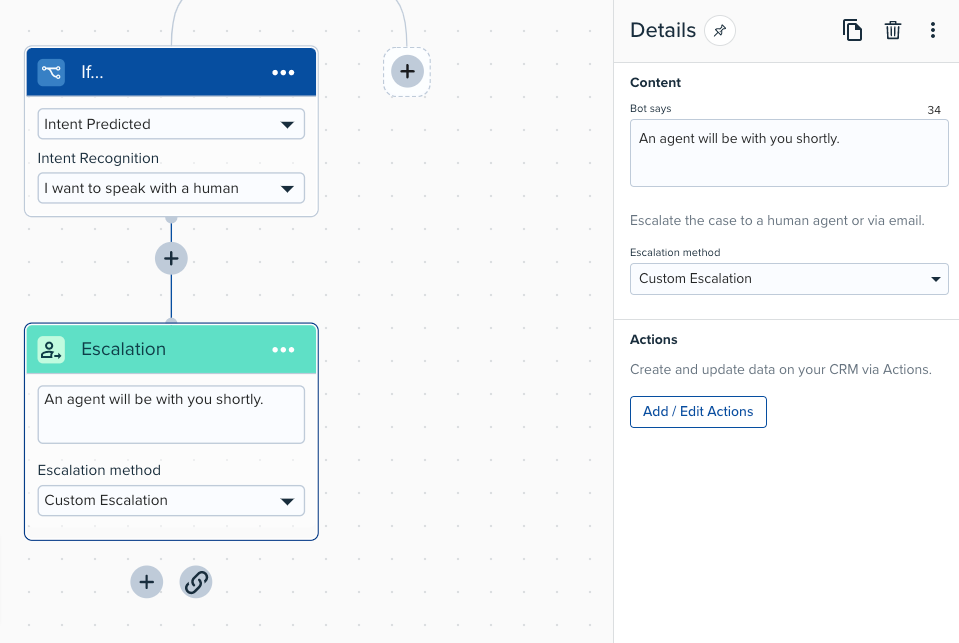 You might also be interested in: